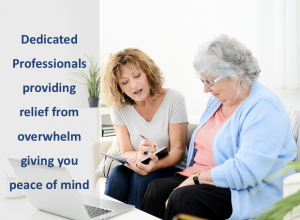 Managing modern daily life isn't easy. We have so many options today … and so many obligations. Our resources and possessions should bring us security, freedom, and comfort. But for many managing their personal financial affairs is stressful. It's frustrating, time consuming, and complex. Paperwork piles up. Important personal finance decisions are made under pressure. Missed payments, bank charges and late-fees.  The good news is you don't have to do this alone. Daily Money Managers (DMM's) are here to help.
DMM's help perform day-to-day financial transactions for anyone that is unable or does not have the time or desire to perform the tasks themselves. Trusted solutions-focused professionals, DMM's help individuals, families and business owners. They help anyone who wants to get their affairs in order, simplify and strengthen finances.  So if you are looking for relief from the stress and overwhelm that comes from managing day to day life, look to a DMM.
Ways a Daily Money Manager Can Help You and Your Family
Bill paying, bank deposits, reconciling accounts, preparing budgets & spending plans

Organizing and filing financial paperwork for your business or family office

Processing, handling, scanning, and filing mail

Assembling insurance policies, home inventories and estate planning documentation

Contesting bills and resolving incorrect charges

Organizing medical, insurance and tax paperwork

Quickbooks and Quicken consulting

Technical support: Apple computer systems and device support

 

Concierge services
Helping With What Matters Most To You
Solutions customized to your needs, Do you ever wish you had a trusted person to patiently guide you –– helping you tackle life's problems? Someone who will sit with you and show you how to handle whatever organizational or daily money management issues you may be facing? Someone whose goal is to create simple solutions that work? That's what Lionheart can do for you.
American Association of Daily Money Managers (AADMM) member we work both onsite and/or virtually customizing services to meet YOUR goals. Working side by side, we listen closely and compassionately.
We work collaboratively and confidentially. And you will know from our very first conversation just how much we care.  Just want a little guidance on how to set up a good bill pay system? We can help. Want more involvement because you are managing your parents' affairs from afar?  We can be the onsite person to assist with their needs.
Ready to get help?
Schedule Your Complimentary 20 Minute phone consultation!
---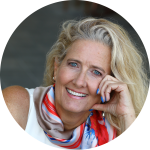 ~ Alix Longfellow: Founder Lionheart Organizing Solutions, LLC
Helping families organize, simplify & manage life's important personal & financial details.